Home
Wire EDM
Die Design
Facilities
Contact Us
PDF Brochure
Photos
2805 Decatur St.
Richmond, VA 23224
Phone: 804-233-8810
Fax: 804-233-4672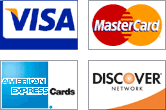 © Precision Tool & Die Inc
2000-2008
All rights reserved

Precision Tool & Die, Inc. was established in 1968 as a privately held company. Our present state-of-the-art manufacturing facility, built in 1993, is conveniently located just 1.5 miles from I-95 in the south side of Richmond, VA.
Our quality services feature custom tool and die manufacturing as well as Wire EDM. From small intricate machine parts to a full 12 inch work piece, our programmable 5 axis Wire EDMs deliver the reliability and accuracy your requirements demand; 80 millionths positioning accuracy and 40 millionths repeatability.
Locally and nationally, we pride ourselves in our quality craftsmanship and design capabilities. Our experienced team of die makers are skilled in manufacturing and maintaining tools, dies, jigs, fixtures and other machine components to meet your specific needs.
Built on sound reputation, quality work, excellent service, and modern equipment; Precision Tool & Die, Inc. can definitely be an asset to you now and in the future.